Be it executive coaching, shouldering a lifelong C-level manager through the transition from team leader to CEO or small business coaching, helping fledgling companies get off the ground, there is nothing more valuable than experience. The power to achieve rests squarely in how well you play the game.
Speaking & Workshops PLANS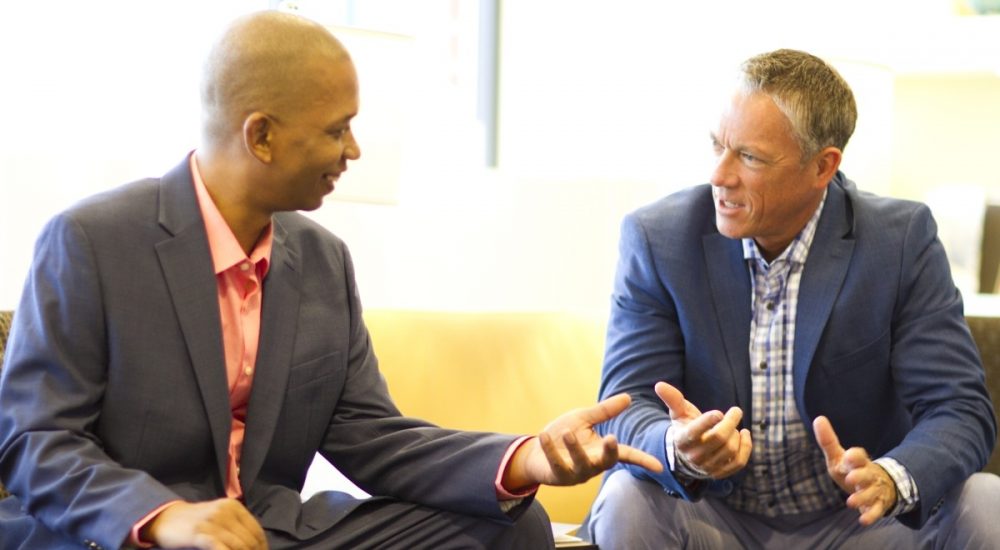 Are you ready to grow to the next level and need our expertise, but your business is on a limited budget? Then this program is tailored for you!
We've developed and delivered these private group settings where John Waters or his Sr. Consultants lead and facilitate you and other business owners in a structured format with open collaboration. This program utilizes Group Coaching/Consulting with 5 - 8 other business owners in non-competing businesses. Group Business Coaching sessions are:
All Sessions will provide support on key strategies. Complete program material is from our Accelerator and Growth Programs and aligned with your business and personal goals and an Action Item Tracker to track weekly progress and results is sent after each session.
* Call for a free consultation to learn more about this program and how we can tailor it to your business and budget
NOT SATISFIED? GET 100% OF YOUR INVESTMENT BACK!
If you are not completely satisfied with the current month's coaching/consulting sessions, you will receive 100% of your paid monthly investment for that session or pro-rated month, less any project fees, program materials and DISC assessments. The guarantee applies to the programs and fees at "standard fee" rate minimums of $2,500 and up, and for the most current month paid, after 90 days.
OUR CONFIDENTIALITY PROMISE
YOUR BUSINESS INFORMATION AND CONVERSATIONS ARE SAFE WITH WATERS.
John Waters and his Team are committed to and bound by the strictest of confidentiality guarantees. Any information shared, topics discussed and disclosed during any and all coaching/consulting sessions and conversations will be held in the strictest confidence in accordance to all laws, in addition to corporate and personal ethical standards. John Waters and the Business Consultants/Coaches of Waters Business Consulting Group are proud to hold our consulting/coaching practice to the highest of standards similar to that of Physicians, Lawyers, Psychiatric practitioners and other elite professionals.
WE ARE NOT BONDED BY CONTRACTS,
BUT TRUST.
Our services are month-to-month (after 3 month minimum commitment if your program was discounted) so you are not locked in to any long term financial contract. We provide you with a Service Agreement and a Scope of Work that spells out specific service offerings; incentives and expectations for both the client and the consultant/coach. The incentives are offered at the discretion of Waters Business Consulting Group to enhance the Consulting/Coaching Program offer and to provide performance incentives to our Consultants/Coaches and may be withdrawn at any time.
ARE YOU READY FOR A
FREE CONSULTATION

TO GET YOU ON THE RIGHT TRACK?