According to the Harvard Business Review, "The need for leadership development has never been more urgent. Companies of all sorts realize that to survive in today's volatile, uncertain, complex, and ambiguous environment, they need leadership skills and organizational capabilities different from those that helped them succeed in the past. There is also a growing recognition that leadership development should not be restricted to the few who are in or close to the C-suite." Waters Business Consulting Group is working to make teams "Leader-ful" using our training program developed from 30+ years of working with leaders in all industries.
Leadership Development PLANS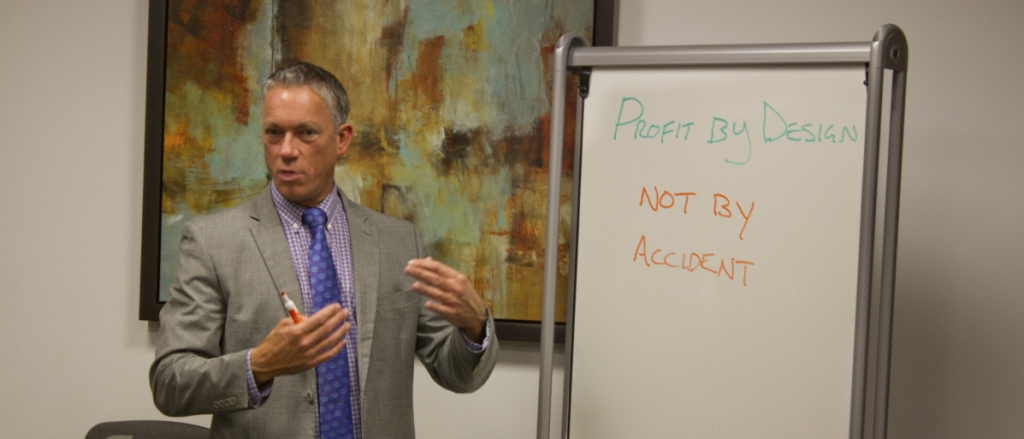 CUSTOMIZED WORKSHOPS & GROUP BUSINESS COACHING PROGRAMS
Investments in your team is invaluable and rewarding. Your people are your greatest asset and you cannot scale up your business without people who are engaged and committed to your mission. Your people will be instrumental in propelling your business forward if you invest in them and your culture. We provide scheduled workshops, consulting, coaching and advising sessions which are customized to fit your business needs and budget on a frequency that works best for you and your team. Workshops are usually within the Phoenix, Arizona area, however we are available for commutes to anywhere in the US and Abroad per additional request and fees.
We also have a variety of workshops on subjects such as: Blind Spots, Building High Trust Cultures, Time, Team, Marketing, Money, Sales, and Exit Strategy Planning. Please ask for details.
* Call for a free consultation to learn more about this program and how we can tailor it to your business and budget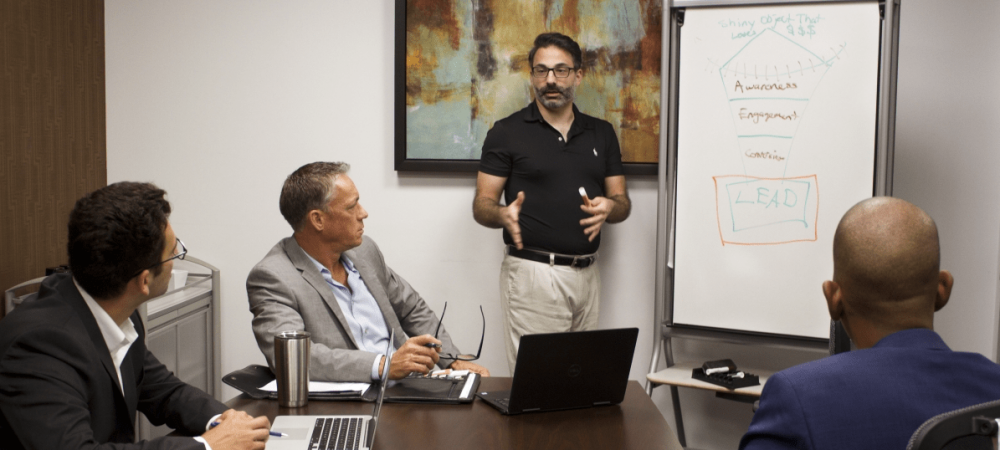 NOT SATISFIED? GET 100% OF YOUR INVESTMENT BACK!
If you are not completely satisfied with the current month's coaching/consulting sessions, you will receive 100% of your paid monthly investment for that session or pro-rated month, less any project fees, program materials and DISC assessments. The guarantee applies to the programs and fees at "standard fee" rate minimums of $2,500 and up, and for the most current month paid, after 90 days.
OUR CONFIDENTIALITY PROMISE
YOUR BUSINESS INFORMATION AND CONVERSATIONS ARE SAFE WITH WATERS.
John Waters and his Team are committed to and bound by the strictest of confidentiality guarantees. Any information shared, topics discussed and disclosed during any and all coaching/consulting sessions and conversations will be held in the strictest confidence in accordance to all laws, in addition to corporate and personal ethical standards. John Waters and the Business Consultants/Coaches of Waters Business Consulting Group are proud to hold our consulting/coaching practice to the highest of standards similar to that of Physicians, Lawyers, Psychiatric practitioners and other elite professionals.
WE ARE NOT BONDED BY CONTRACTS,
BUT TRUST.
Our services are month-to-month (after 3 month minimum commitment if your program was discounted) so you are not locked in to any long term financial contract. We provide you with a Service Agreement and a Scope of Work that spells out specific service offerings; incentives and expectations for both the client and the consultant/coach. The incentives are offered at the discretion of Waters Business Consulting Group to enhance the Consulting/Coaching Program offer and to provide performance incentives to our Consultants/Coaches and may be withdrawn at any time.
ARE YOU READY FOR A
FREE CONSULTATION

TO GET YOU ON THE RIGHT TRACK?